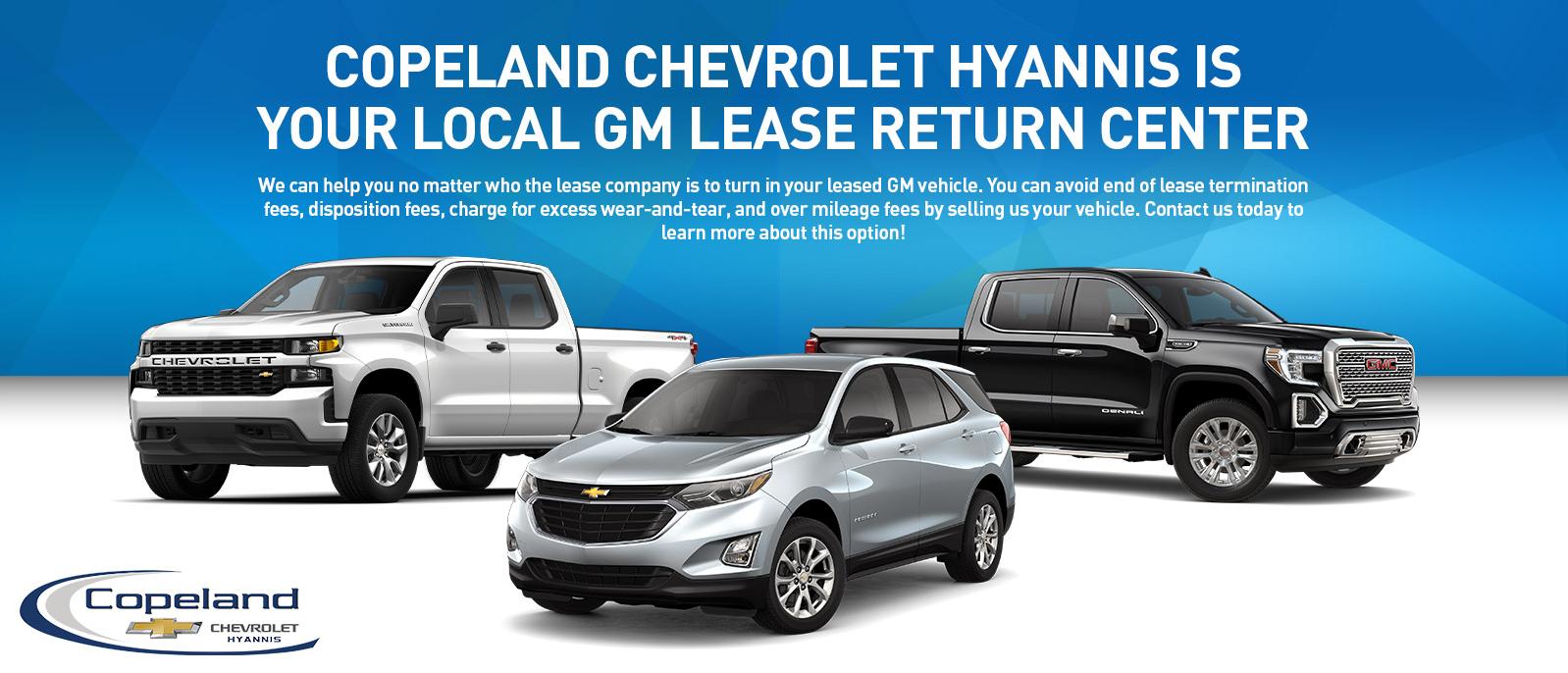 COPELAND CHEVROLET HYANNIS IS YOUR GM LEASE RETURN CENTER
If you're ready to upgrade, buy, or opt out your current vehicle lease, come to Copeland Chevrolet Hyannis! Doesn't matter if your lease is with us, some where else, a Chevrolet, or another brand, you can Count on Copeland to make this process transparent and easy.
Want out your current lease?
Want to purchase your leased vehicle?
Want to lease a different vehicle?
Want smaller monthly payments?
We can help you no matter who the lease company is to turn in your leased vehicle. Contact our team to begin the lease ending process!
AVOID FEES
You can avoid end of lease termination fees, disposition fees, charge for excess wear-and-tear, and over mileage fees by selling us your vehicle. Contact us today to learn more about this option!
Make an Inquiry
* Indicates a required field