SHOP FROM HOME EASILY & CUSTOMIZE YOUR DEAL WITH COPELAND DIRECT
At Copeland Chevrolet Hyannis, we are committed to doing everything we can to ensure you get the best deal possible. And most importantly, meeting those needs in the safest and most convenient way possible for our customers. Buy a new or pre-owned vehicle and save yourself hours in the dealership. This is all part of our Copeland Direct experience! Just look for the logo while you shop!
STEP 1: LOOK FOR THE "CUSTOMIZE YOUR DEAL" LOGO
When you're looking at a vehicle, find the button that says "Customize Your Deal". Our personalized payment tool helps you account for factors such as loans, down payments, interest rates, estimated credit scores and cash deals.

This allows you to personalize your own monthly payments from the comfort of your own home, whether you're leasing or purchasing.

Choose between Finance, Lease, or Cash to get started.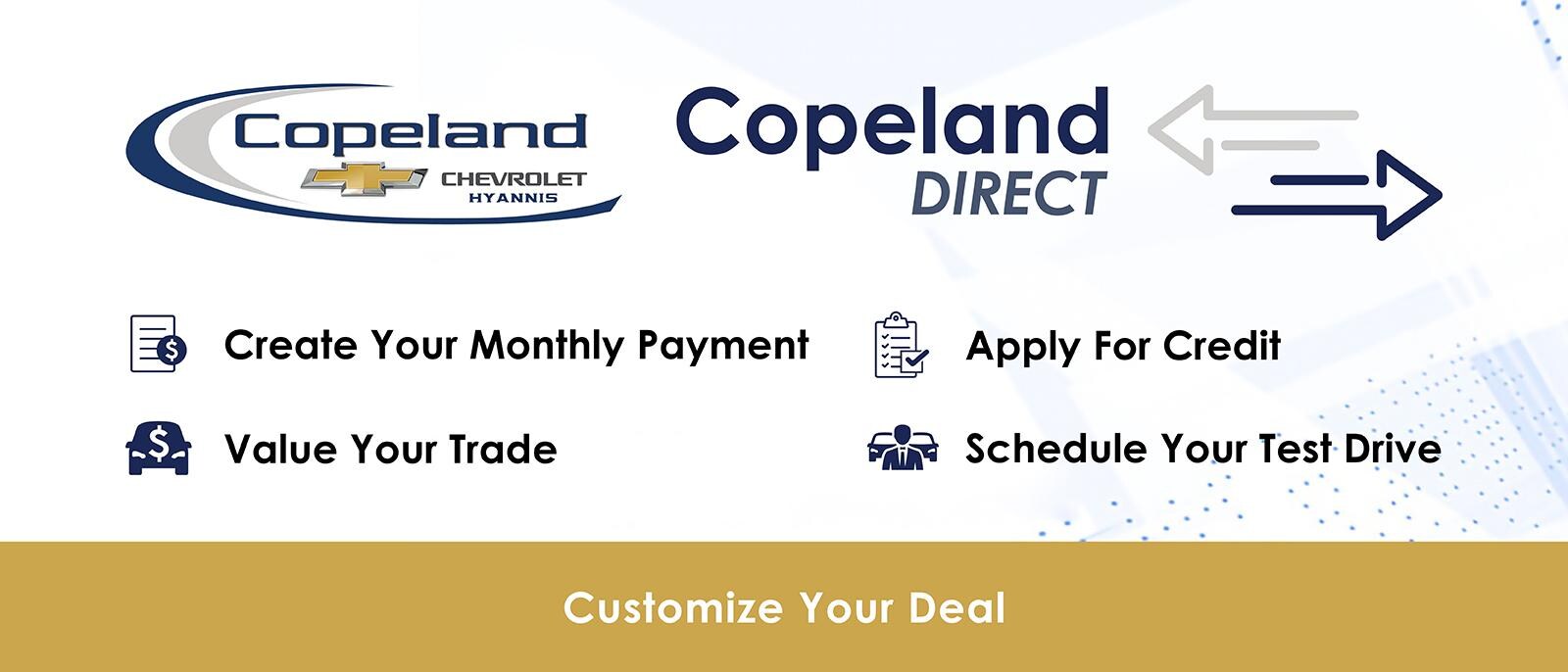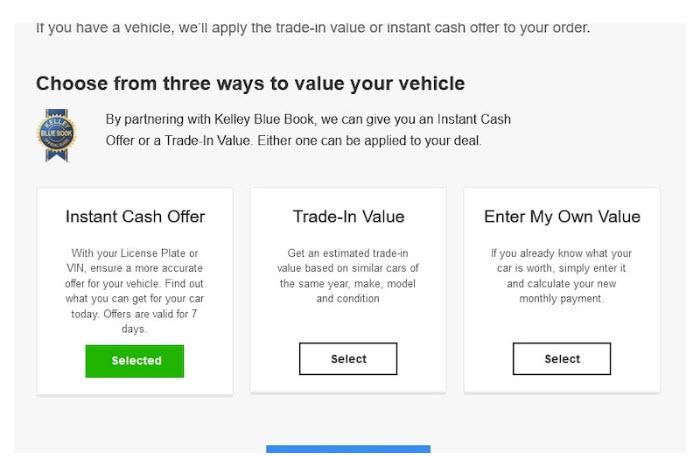 STEP 2: VALUE YOUR TRADE
Once you enter your zip code and know which taxes are relevant to your purchase, make sure to choose your lease or loan terms and enter an accurate trade value to use towards your car (if applicable).

Generate an estimate quickly by submitting inputs relevant to the background and current condition of your car. Vehicle marketplace data powered by Kelley Blue Book will objectively measure its estimated worth. We can then proceed efficiently with the trade-in process to continue saving your valuable time.
STEP 3: APPLY FOR CREDIT
Used to filling out paperwork at the dealership? Save time through our digital financing portal. From the comfort of home, you can apply for an auto loan on your own terms and complete this crucial step in minutes.

You can apply for credit directly through the tool or find our credit application, located in the "Finance" tab on our homepage navigation bar, to apply for credit. Our online application is completely secure and we work with many lenders to get you the loan you need, regardless of credit score.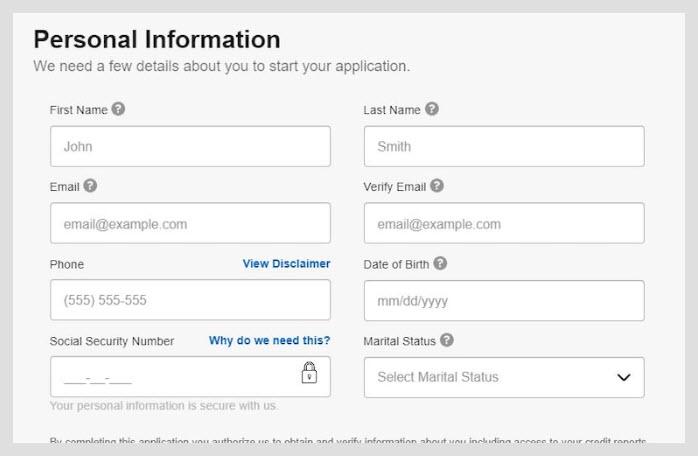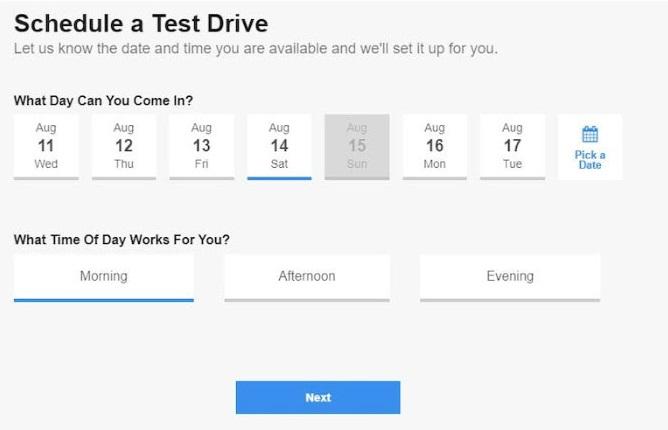 SCHEDULE YOUR TEST DRIVE
Once you finish Customizing Your Deal, it's time to give your car a Test Drive. Schedule a test drive and see for yourself why your selection is the best for you!
FINISH YOUR DEAL!
 Click Submit Offer Once You're All Set!

Take advantage of our Copeland Direct online shopping tools today and swiftly move financing right along for your next purchase or lease! If you have any questions, our friendly staff at Copeland Chevrolet Hyannis is simply a quick phone call or email away. We look forward to hearing from you.